More Than A Music Lesson
There are immeasurable benefits associated with experiencing group music making; enhanced social skills, emotional well-being, and behavioural awareness.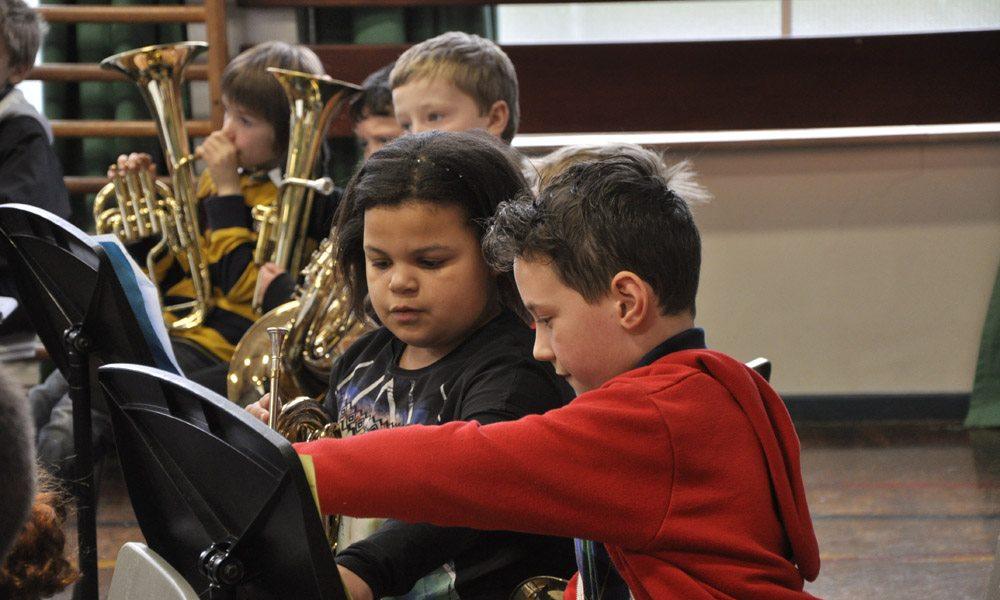 Global research over the last decade has proven that music education is a powerful tool in helping children reach their full intellectual, social, and creative potential. 
Our orchestras, bands and ensembles offer large scale playing opportunities, bringing young people from across the country together in a celebration of all that is best in Northern Ireland. Music is intrinsically linked to both the sharing of culture and individual expression, and these joint experiences forge lifelong friendships. 
A wide range of additional services support our school-based music making.  These are designed to support the pupil, school and wider community.  We offer a dynamic range of ensemble playing opportunities tailored right from our youngest students through to our most senior, advanced musicians. For ensemble opportunities near you, click here.
We have extensive ties with music in our schools and community, and work with many professional partnerships to provide performance opportunities for our students in diverse and exciting environments. For examples of our recent partnerships, click here.
We are proud to work with many independent professional bodies in order to facilitate the myriad opportunities for music making and personal development as a musician for all of our students, in Northern Ireland and at a National level.
The music service of Northern Ireland is proud of its alumni all over the world, and the enduring legacy of being part of the music service can be seen in both the professional music world, and in fields beyond. Music is its own reward, but it's also so much more.  To learn more, click here.
In 2021/22 we were involved with