Music Mark
The EA Music Service are pleased to have renewed our association with Music Mark in 2022.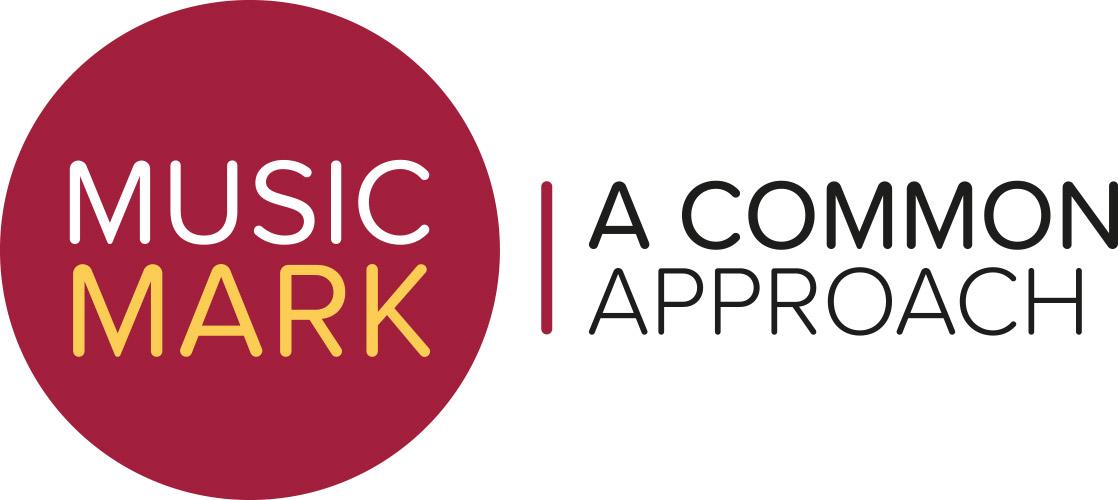 A Common Approach
The UK's subject association for music education, Music Mark has convened specialists from across the music education sector, including representatives from EA Music Service, to support the redevelopment of A Common Approach, an online resource to support music educators in their teaching practice and help develop a holistic approach to music education.
A curriculum for vocal and instrumental teaching
A Common Approach:
encourages a holistic approach to teaching and learning
provides broad and balanced instrument family-specific Programmes of Study
suggests learning objectives and related teaching activities
strengthens agreed levels and standards of learner attainment
aids progression and differentiation through its spiral structure
supports learning in a variety of contexts
offers guidance on planning and assessment
Programmes of Study
Five Programmes of Study identify the progression of musical skills from beginner to advanced levels.
For each Programme of Study, learning objectives are suggested, together with related teaching activities. Some of the objectives and activities are generic, whilst others are specific to instruments or instrument families.
Programmes of Study are provided for:
voice
brass
woodwind
strings
piano
keyboard
harp
percussion
contemporary guitar
classical guitar
ukulele (Programmes of Study 1–3)
music technology (Programmes of Study 1 and 2)
Suggested activities contained within the programmes for study consider a variety of musical learning contexts. Whole-class lessons sometimes focus on teaching the wider music curriculum through an instrument, and the holistic approach of this resource supports that.
A Common Approach is also suitable in supporting the smooth transition of learners who are progressing from whole class to small group or individual lessons.
In 2021/22 we were involved with