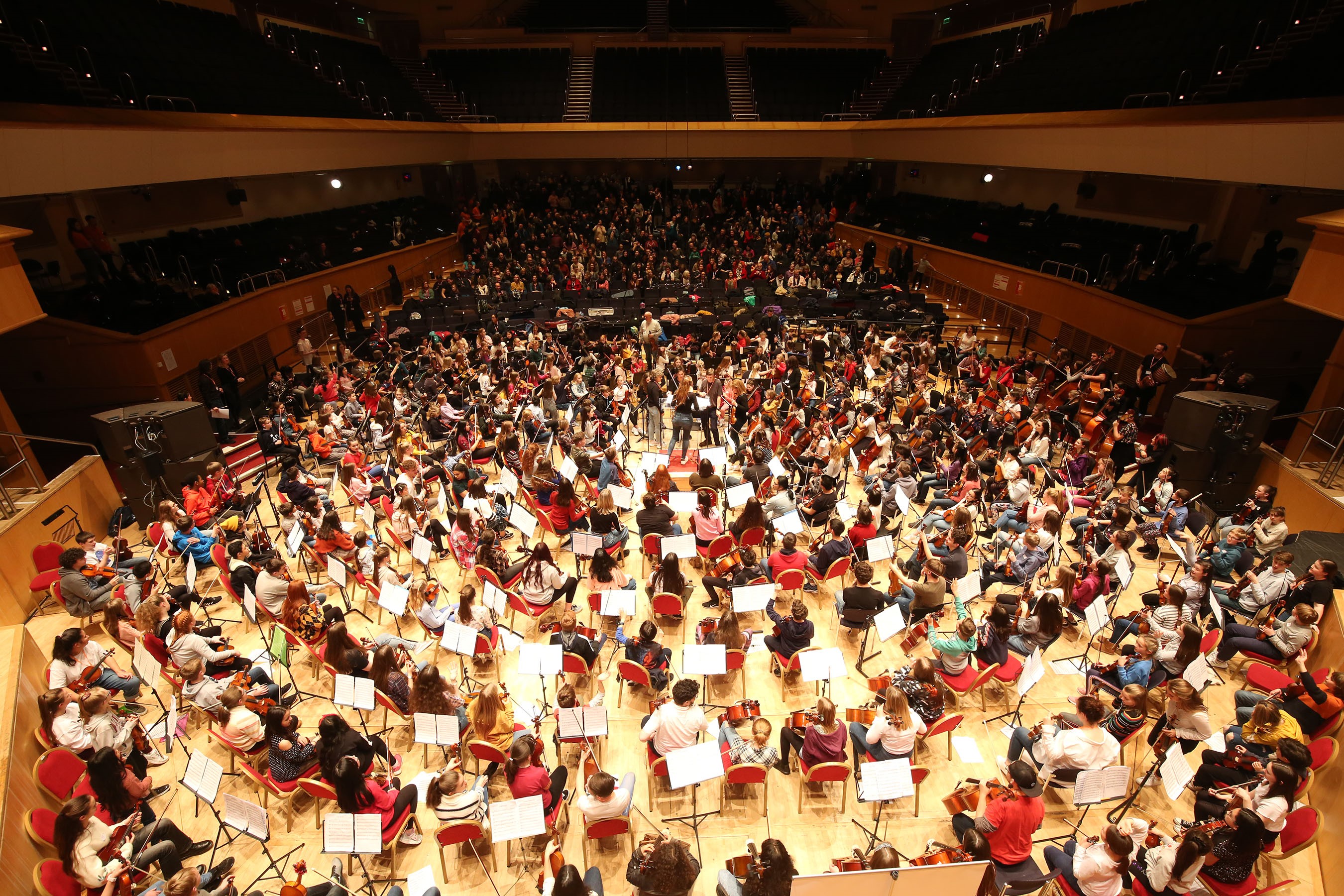 Benedetti Sessions
About the sessions
The Benedetti Foundation hold transformative orchestra-based workshops for young people and teachers that showcase what Music Education at its best can look and feel like. 
They are committed to uniting those who believe music is integral to a great education, and inspiring collective action targeted at increasing its reach and quality. They do this through uncovering and sharing its best practices and celebrating its greatest advocates, whilst loudly demonstrating a re-energised vision for the future.
They are fiercely devoted to pulling together individuals and organisations that too often work in isolation, and we carry out dedicated, year-round advocacy for the place of quality arts and culture in our schools and our homes.
The EA Music Service are delighted to be working in partnership with this inspiring foundation.
Our involvement
Our first collaborative event was planned for May 2020. This was to be an exciting weekend of workshops from Friday 1st May to Sunday 3rd May 2020 in EA Antrim Board Centre. With huge regret the event had to be postponed due to Covid restrictions.
This was to be a hugely inspiring, unique opportunity for young string players and those involved in Music Education across Northern Ireland.  
We continue to plan and look forward to the rescheduled date of June 2021.
Photographer: Alistair Firth, Glasgow
Event details
Location:
EA Board Centre Antrim
Rescheduled date - JUNE 2021
In 2019/20 we were involved with