The Joan Trimble Awards
The Joan Trimble Awards, administered by The Fermanagh Trust, were set up in 2002 in memory of the Enniskillen-born musician and composer.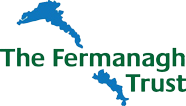 Established by her family, the Awards recognise Joan's lifelong commitment to County Fermanagh and their purpose is to encourage the involvement of young people in creativity, the performing arts and Irish culture.
Bursaries for individuals up to and including 25 years of age to support training, education and practical experience in the fields of the creative/performing arts and Irish culture.  This includes: specialist education training sessions and courses; international cultural programmes; participation in master classes and summer schools.
To qualify, applicants must be living in Fermanagh, or be / have been in full time education in County Fermanagh, or at University/in Higher Education but officially resident in Fermanagh.
Successful applicants are eligible to apply for a further award after 12 months has elapsed from the date of an award being made.
http://www.fermanaghtrust.org/our-grants/the-joan-trimble-awards
In 2021/22 we were involved with