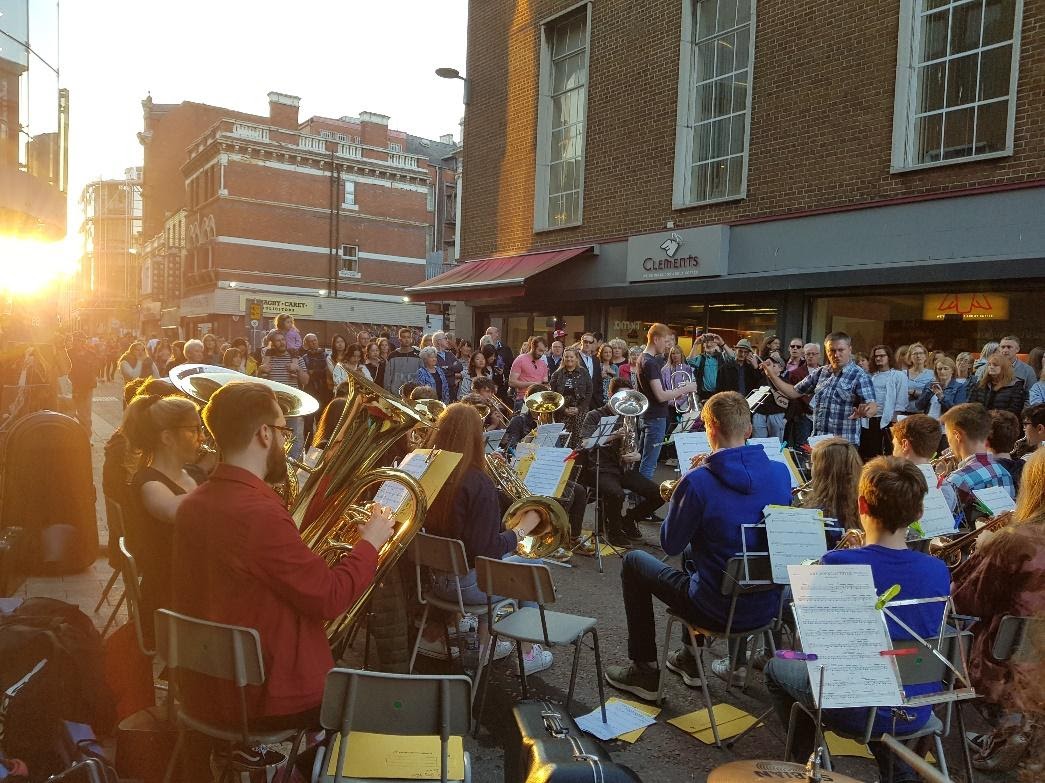 Culture Night Belfast
Taking place annually on the 3rd Friday in September, Culture Night Belfast draws 50,000 people into Belfast City Centre to celebrate Belfast's amazing arts scene.
Our involvement
Since 2010 City of Belfast School of Music has provided ensembles from both the City of Belfast Youth Orchestra and Symphonic Brass and A-freek- A to perform at this annual arts extravaganza. In 2012, the CBYO took part in the finale concert accompanying a spectacular performance of fire and dance. Symphonic Brass and A-freek-A are regular participants combining to perform a programme of Drum and Brass dance music to entertain the crowds. Performance venues have ranged from St. Anne's Cathedral to rooftops of buildings in the area and this is favourite event of all who take part.
In 2021/22 we were involved with