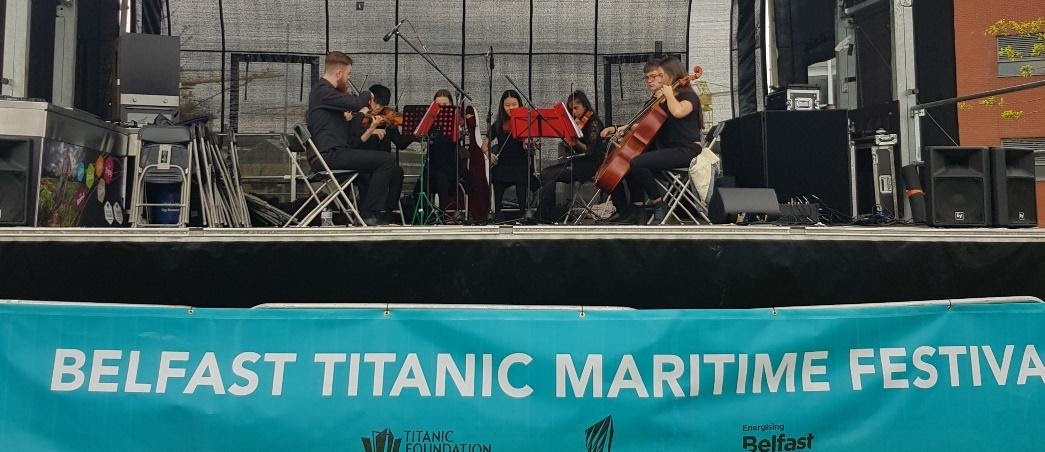 Belfast Maritime Festival
Belfast Maritime Festival takes place bi-annually over the May Bank Holiday weekend.
About the festival
Situated in Titanic Quarter of Belfast Harbour this international festival draws tens of thousands of people to celebrate all things nautical and includes visiting ships from around the world.
Our involvement
Since 2010 City of Belfast School of Music has provided ensembles from both the City of Belfast Youth Orchestra and Symphonic Brass to perform at the festival. Performances have taken place in some innovative venues such as Titanic Belfast, Festival Main stage and on board SS Nomadic and visiting tall ships. This is a wonderful opportunity for our young people to showcase their talents before an international audience.
In 2021/22 we were involved with