World Drumming Workshops
World Drumming is an exciting way for whole classes to experience some of the many different styles of world drumming; African, Cuban, Samba and Brazilian to name a few.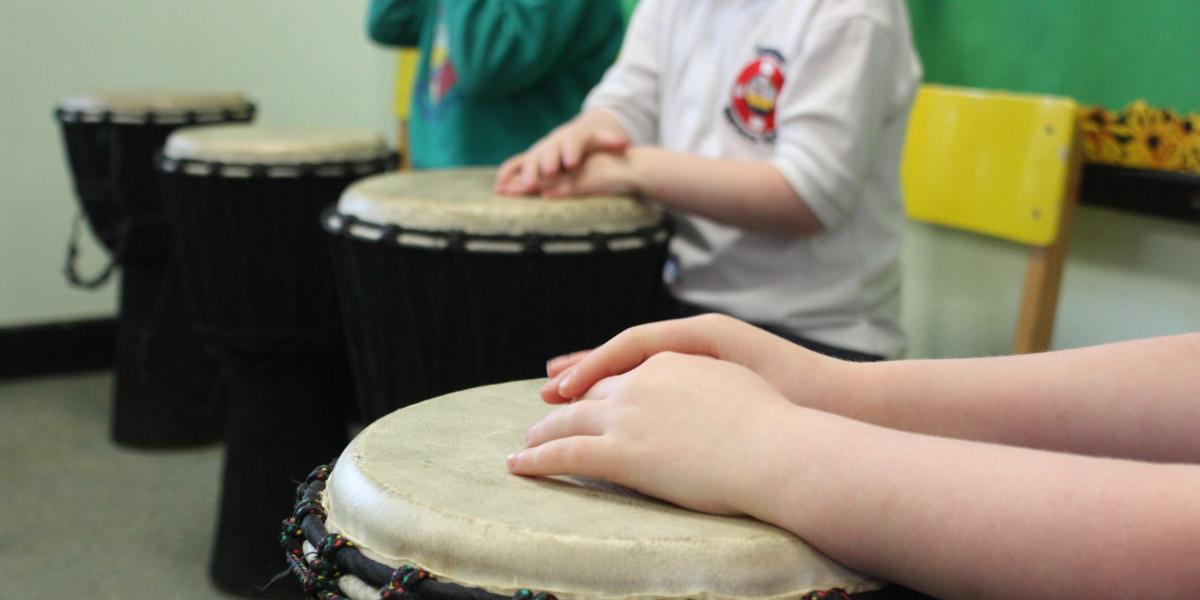 Children and young people will learn to play through a series of fun and engaging sessions, delivered by two of our experienced percussion tutors.
Teachers can also experience the fun, as these sessions are also available for staff development days.
These sessions can help provide excellent performance opportunities for school concerts.
Please contact Portadown Music Centre for further information.
In 2021/22 we were involved with